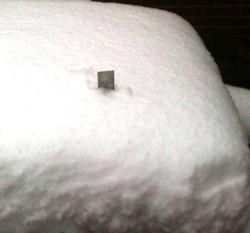 Bloomington, MN (PRWEB) December 30, 2011
In preparation for the winter and holiday season Reroof America Management, the parent company of Reroof America Corporation and Reroof America Contractors, who installs thousands of roofs every year, knows how to make a quality roof instillation last. Unfortunately many leaks are not due to poor workmanship, they can often be the result of negligence, poor maintenance, or sometimes by unfortunate acts by Mother Nature, said Mark Lenzer, Vice President of Reroof America companies.
Reroof America lists the top ten winter roof problems/ precautions as:
10. Christmas lights Christmas lights fastened directly in to the roofs surface is one of the most common mistakes home owners can make in reducing the life of their roof and allowing the potential for roof leaks.
9. Debris removal During the fall trees shed leaves and small branches fall. With wind storms larger branches can also get blown on to roofs. Keeping a clear roof service is a matter of proper roof maintenance. Left unattended, debris and foreign objects on the roof can cause leaking or more severe roofing problems.
8. Failure to seal Most roofing manufacturers will recommend that temperatures be at least 50 degrees Fahrenheit in order for asphalt shingles to seal. Roofs installed below that are at risk to blow of and of wind driven rain and ice to get underneath them. There is no shortcut here the only thing that is capable of properly sealing asphalt shingles is the sun and warmer temperatures.